FIRST TIME VISITORS
Allow 5-10 minutes prior to your scheduled service time for check-in, and health history form completion (dependent on service). Although we try to accommodate late arrivals, we cannot guarantee an extension of scheduled service times.
ATTIRE
Wear whatever is comfortable. Fully undressing for treatment is best for optimal results; however, you may disrobe to your comfort level. Some treatments do not require disrobing if you are unsure please ask our staff. Our therapists drape a sheet over any part of the body not being treated. We recommend you leave jewelry at home; OASIS, Inc. is not responsible for lost, stolen, or items left in our sanctuary.
ETIQUETTE
As a guest you are responsible to:
Communicate your preferences, expectations, and concerns
Provide complete and accurate health information and goals expectations for your visit
Be respectful and courteous to staff and other guests
Use therapies as recommended by staff in order to maximize health benefits
Adhere to published policies and procedures
As a guest you are entitled to:
Stop treatment at any time for any reason
Respect & dignity of our staff
Ask questions regarding treatments, policies, and procedures
Confidential treatment of any health information disclosed
A safe, clean and comfortable environment
Trained staff conducting treatments according to Oasis Sanctuary policies and procedures
Information pertaining to certification, licensing or training
COMMUNICATION
A key component to maximize the experience. Whether it is a massage, spiritual, or special needs preference, please inform our staff if there is anything we can do to make your experience more pleasurable. Oasis Sanctuary only offers NON-SEXUAL / NON-SENSUAL therapeutic services.
ATMOSPHERE
Oasis Sanctuary provides a place of serenity. Please be respectful and turn off cell phone prior to arrival and speaking softly while in waiting area and treatment rooms.
PAYMENTS
Cash payments accepted
To pay with the credit card used to guarantee the reservation, you must present the card along with valid ID at time of check-out
Pre-payment is also available online
We accept most visa and debit cards
INSURANCE
At this time we do not accept insurance.
GRATUITIES
Gratuities are not included in our prices. Gratuity accepted in cash, check or card payments.
CANCELLATIONS
Cancellations must be made at least 4 hours prior to scheduled appointment time
Cancellations made within 4 hours of appointment time may be assessed a 50% cancellation fee (from a cost of service)
Cancellations within 1 hour of appointment or failure to arrive (no call, no show) may be assessed a 100% cancellation fee (cost of service) against the credit card, or gift certificate
BOOKING
To view availability and book your experience, select Book Your Experience Today below
Reservation requests are also available via phone message at 800.668.6594
To preserve the serenity of our sanctuary all calls go directly to voicemail and will be returned in the order received
When calling please leave your name, call back number, desired service, appointment date and time
CONFIRMATION
Once a booking is successful, an email confirmation is generated and sent to the email you provided during booking.
Please verify you have received a confirmation email, otherwise, your appointment has not been registered. You may need to check your Spam/Junk mail filter.
If you have not received a confirmation email, please book your service again. Keep in mind, the originally selected time slot becomes unavailable to prevent double booking. To attempt to book the original time slot, wait 5-10 minutes before booking.
$125 Non-Member
$75 Member
$155 Non-Member
$95 Member
*Not accepting new members at this time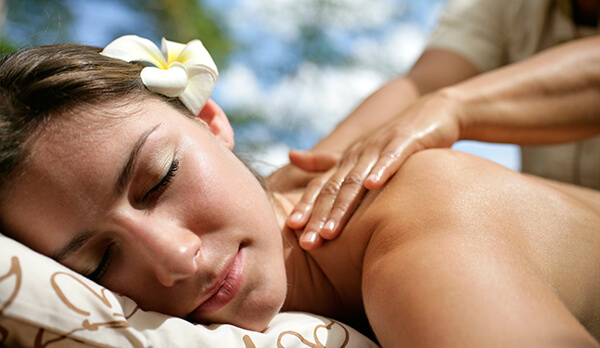 Instant Gift Certificates
Our instant online gift certificate purchase is quick, convenient and allows for greater delivery flexibility. You can purchase a service type, a certificate in a specified dollar amount, can include optional gratuity.
Delivery Methods: Email to yourself or to recipient directly (no charge), Print at home and deliver yourself, Oasis can print and mail or hold for pick-up (nominal charge).