I love the people and the atmosphere. Extremely relaxing. I plan on booking a session at least once every few months from now on. Maybe more, in fact.
I can finally claim I found the best deep tissue massage I've been looking for. David is a skillful massage therapist par excellence! Needless to say, my experience was great and I would highly recommend him.
I felt David was very knowledgeable of how the body works and in explaining the cause of my pain, which I appreciated. He gave me exercise to do at home to further decrease the pain and for preventive measures. He offered a variety of healing techniques which made my experience that much more profound. I would highly recommend him.
Usually I get a massage for relaxation or work on my legs or back. This past massage though I was hurting with my neck and shoulder. David went to work on it and the next morning I awoke feeling great.
I am very pleased with my experiences at Oasis 212. David has healing hands and is such a professional massage therapist. Recently, I had a facial. What a difference! My skin has had an attitude adjustment and is happy now.
The suite is attractive without being ostentatious, the prices are reasonable, the staff is friendly and Stephanie was great. The neck and shoulder pain I had experienced for over a week is now gone. I will definitely be back!
David has wonderful healing energy. His passion for massage and healing is palpable. I loved the beautifully decorated treatment rooms and the warm and inviting atmosphere. Great vibe, great people!
Stephanie was wonderful. I went in for an Active massage and this was one of the best I have ever had (I am a lifelong recipient of massages as we all should be)! They were wonderfully welcoming and very nice. Thank you!
Very professional and knows his stuff. I had been working out for several weeks and becoming very sore and stiff. After an hour I felt like a new person. Honestly the best massage experience I have had. Will be back for sure. Thanks David!
Upon entering Oasis 212, I immediately felt relaxed and at peace. It definitely felt like an Oasis away from the craziness of an ordinary day. If I felt like that before the massage, you can imagine how I felt afterwards. David is truly gifted at his craft. I have had many massages over the years, and his was perfect for me. He applied just the right amount of pressure, and was always concerned about my well-being. Thanks for a wonderful experience, and I will definitely be back!
I've been going to David since August of 2008 so both at his townhouse and at Oasis. Whether my problem has been my lower back or legs, David had used skill and talent to wind me up for another week of reality. The massage continues to evolve. I recently gave David some feedback. I was leary to do that because of past experience with other MTs. Instead of turning the massage into a caricature of itself like others have, David found other ways to achieve the same ends sans pain.
I have been a client since David first started and have referred many of my personal training clients to him. He does an excellent job on all types of massage and continues to improve and change his technique every time. I have had numerous other massages and his are by far the best.
It will be very obvious once you have a massage with David that he knows his stuff. It is not at all like the "robotic" massages one would receive form other places. I've referred several friends to him and they all same the same thing. "It was the best massage I've ever had!"
My massage with David was unlike any other that I've had; and I've experienced hundreds of massages. He has a unique technique and had some surprises. The treatment rooms were decorated with relaxation in mind.
I'm glad that I discovered Oasis 212.
I had a massage with David, and it was excellent. I have had hundreds of massages in my life, and David did things I have never experienced in a massage.
I highly recommend
My body quite frankly is a wreck. David has been massaging it into shape since late summer. I'm 33 and 6'7″ and was on the road for 3.5 years. I have back, shoulder, and now recently, leg problems. David has tackled each of these areas as they have flared up. He is relatively new at massage but is very skilled and exceptionally reasonable with his fee.
David is an amazing massage therapist & I will be referring him to everyone I know! He is very experienced & does just the right amount of pressure during the massage. I had an outstanding experience & look forward to many more massages with him.
Usually I get a massage for relaxation or work on my legs or back. This past massage though I was hurting with my neck and shoulder.
David went to work on it and the next morning I awoke feeling great.
I've always gone the route of chiropractic whenever I had a problem until I had a 20 minute session with David. My neck and arm was considerably better after that and then I had a full body message a week later. He knew just where the problems were and worked them out. I'm hooked and his office is a joy to be in! Great experience, I highly recommend.
$125 Non-Member
$75 Member
$155 Non-Member
$95 Member
*Not accepting new members at this time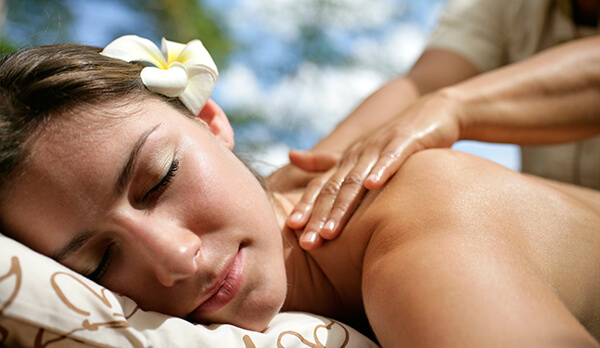 Instant Gift Certificates
Our instant online gift certificate purchase is quick, convenient and allows for greater delivery flexibility. You can purchase a service type, a certificate in a specified dollar amount, can include optional gratuity.
Delivery Methods: Email to yourself or to recipient directly (no charge), Print at home and deliver yourself, Oasis can print and mail or hold for pick-up (nominal charge).