Membership Terms & Conditions
1. Definitions
A. Calendar Month – Defined as the period beginning the first day of the month and the last day of the month.
B. Full Body Massage – Relaxation massages using long rhythmic strokes to induce relaxation and increase healthy blood flow to underlying tissues. Typically used to relieve and/or manage painful symptoms of stress, injuries, and repetitive motion discomforts. Also known as trigger point therapy (knot) relief.
C. Guest Rates – Members may extend the low member rate to friends and family. The same guest may only receive the member rate once in a six month period.
D. Non-Transferable – Member may not assign or transfer membership to others.
E. Third Party Purchases – Where the purchaser and the member are not the same person.
F. Paid in Full – Membership is paid in full for the term.
G. Contraindicated – something (as a symptom or condition) that makes a particular treatment or procedure inadvisable (as defined by Merriam-Webster).
2. Agreement
A. The initial term is twelve months from calendar month purchased. Billing is on the 1st of each calendar month.
B. Membership benefits may be accessed multiple times throughout the term.
C. The membership fee is paid to access monthly benefits as outlined in 3. Membership Benefit, regardless of use.
D. Member must notify Oasis (in person or in writing) of any change in credit card or account information on file, prior to the next electronic funds transfer (EFT) date. Updates may be accomplished by phone, email, or online and notifying Oasis management the profile has been updated with current debit or credit card information.
E. Member benefits are available immediately after membership's activation.
F. Membership is exclusive (non-transferable) regardless of form of payment/third party payment.
G. Members agree to abide by the Booking, Cancellations and Guest Etiquette information listed on the Oasis Sanctuary website.
H. H. Oasis Inc. reserves the right to change rules, regulations and pricing for and/or renewal pricing of membership after initial term of membership is fulfilled. Terms and conditions may be changed upon a 30-day notice from Oasis, Inc. Such notice may be provided at any time by posting the changes to the company's website.
I. Oasis Sanctuary reserves the right to refuse, and/or discontinue service for any reason.
J. To maintain uninterrupted access to benefits, monthly memberships automatically renew on a month-to-month basis at the end of the initial term.
K. Paid in full memberships are NOT eligible for auto renewal.
L. Unused benefits are non-extendable and expire at the end of each calendar month.
3. Membership Benefit
A. Access to discounted massage rates as outlined by Oasis management.
B. One free 60 or 90 minute full body massage per month depending on selected membership. Transferable; however, may not be transferred to the same person within a 6 month period.
C. Benefits are issued and expire each calendar month; they do NOT roll over.
D. Unlimited Guest Rate as defined above.
E. Additional benefits may be added, modified, and/ or substituted at Oasis Sanctuary discretion.
F. Benefits must be used in its entirety at the time of service (may not be split between appointments).
G. Not combinable.
4. Member Communication
A. In order to keep members informed of changes and special member only notices, each member will be added to our physical and email mailing list.
5. Member Online Booking
A. Members may book services at reduced rates as determined by the membership purchased. In order to book member-only services, a login profile must be created.
6. Membership Cancellation
A. Allowed (without penalty) during the initial term due to the following circumstances:
1) Permanent residence change to a location more than 25 miles from Oasis Sanctuary, accompanied with written proof (utility bill, driver's license, insurance etc.).
2) Permanent disability where massage is contraindicated (letter from physician required).
3) Month-to-month memberships on auto-renewal may be canceled without reason.
B. Memberships canceled within the initial term will be charged a $200 cancellation fee or the remainder of the remaining initial term, but not to exceed $200.
C. Memberships may not be canceled due to injury.
D. Members must provide a written cancellation notice 30 days prior to the effective electronic funds transfer (EFT). Notices received within 30 days of the scheduled EFT will take effect the following month.
7. Third Party Purchases
A. When purchasing a membership for someone else, the purchaser is solely responsible to provide the recipient a copy of the Member Terms & Conditions associated with the membership.
B. The named recipient has sole control and use of the membership.
C. Purchaser is liable for payment in full for membership.
8. Payment in Full
A. Not eligible for monthly payments.
B. Not eligible for auto-renewal (month-to-month).
1) In order to avoid interruption of "paid in full" membership, once initial term is fulfilled, the member must re-enroll at current rates at the time of re-enrollment.
9. Validity
A. Terms & Conditions are subject to change, please visit OasisMassageSanctuary.com for the most up-to-date Terms & Conditions.
10. Membership Rates
A. $90 (90 min. monthly benefit).
B. $70 (60 min. monthly benefit).
$125 Non-Member
$75 Member
$155 Non-Member
$95 Member
*Not accepting new members at this time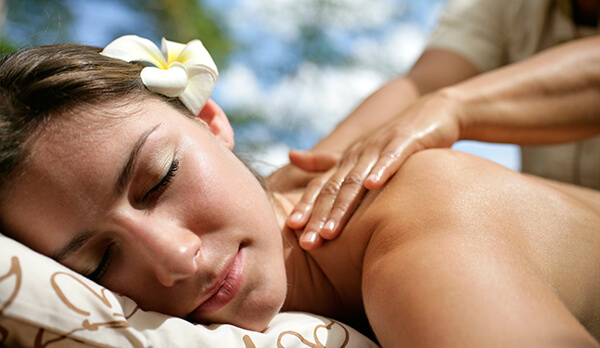 Instant Gift Certificates
Our instant online gift certificate purchase is quick, convenient and allows for greater delivery flexibility. You can purchase a service type, a certificate in a specified dollar amount, can include optional gratuity.
Delivery Methods: Email to yourself or to recipient directly (no charge), Print at home and deliver yourself, Oasis can print and mail or hold for pick-up (nominal charge).